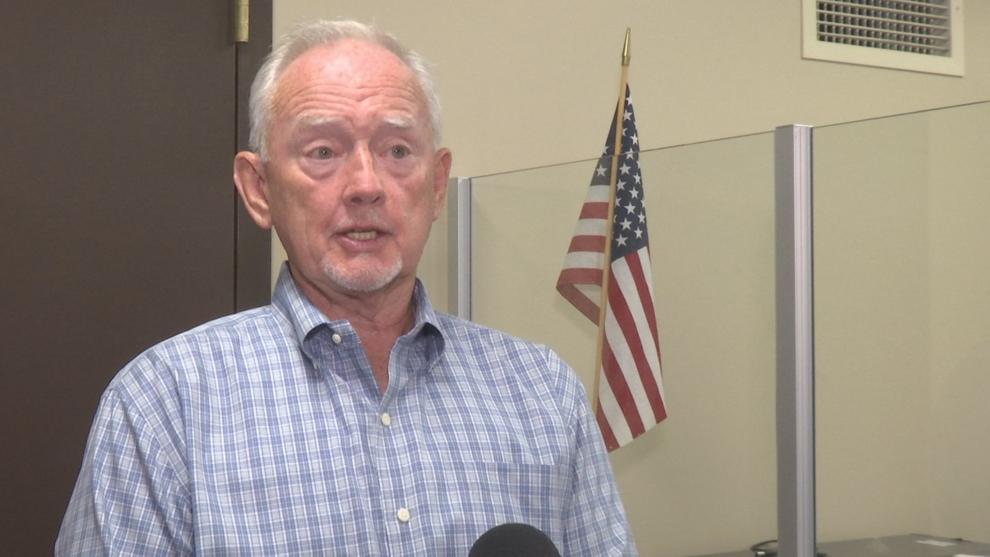 PADUCAH — Businessman George Bray and City Commissioner Richard Abraham discussed their reactions and priorities after learning they will advance to the November election in the race to become Paducah's next mayor.
The McCracken County Clerk's Office released the final results of the primary on Monday after tallying up the absentee ballots that were cast in addition to the ballots on Election Day, June 23. 
Bray received 2,992 votes (46.58%) and Abraham received 1,851 votes (28.81%). Meanwhile incumbent Brandi Harless received 1,581 votes (24.61%). Because Bray and Abraham are the top two vote-getters, they will appear on the November ballot.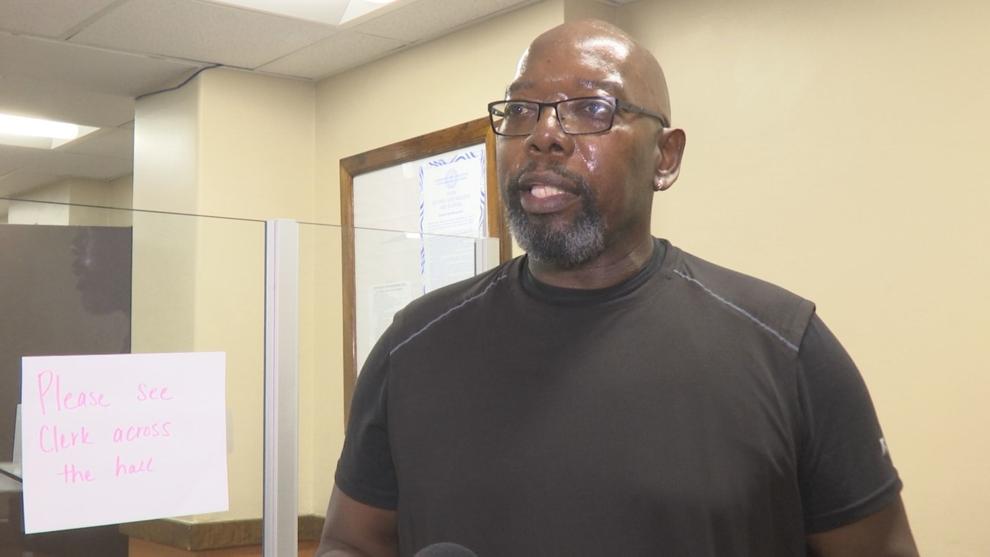 Bray said did not expect he'd receive nearly 47% of the votes.
"People told me that I'd run a good race and that I ran a strong race. But I had no idea," said Bray. "I really thought the results would be close to the primary day voting, which was more like 40%."
Meanwhile, Abraham said he felt "real good" about the win.
"That's what you want to do. You don't want to get too high or too low. In a primary, you just want to move on to the fall," said Abraham. "And a lot of things can happen between now and then. For some reason, God has allowed me and George to square up in the fall. So I'd like to give thanks to God, first of all. And then, just look forward to putting in the work."
Bray told Local 6 what he believes separates him from the competition.
"People are looking for a change, first and foremost," said Bray. "And I think people are looking for fiscal responsibility, and they're looking for a plan. A plan for Paducah. A blueprint to take us into the future."
Abraham said his consistency, his honesty, and his leadership are what make him stand out. 
"If you're familiar with sports, there are hidden stats on the stat sheet. They don't really show up. But they make a world of difference, And I think that's where I am," said Abraham. "Just the way I was brought up, my mindset about getting things together, lifting up those guys in our staff, on our staff that are just waiting to be challenged. And so that's what I bring to the table."
Bray said he will focus on job creation if he's elected in November.
"My biggest priority is going to be really focusing on getting more businesses to relocate into Paducah. Growing jobs for Paducah. Getting business to relocate here. But really more than that, helping the businesses that are here in Paducah to grow," Bray said. "That is the cornerstone for anything that we'll be able to do in the future is more jobs, more people making income — good incomes — so that we can afford to do other things."
Bray said he would also work to cancel the aquatic and recreation center project. He said the money could be put to better use.
"I think stormwater is certainly one of the things that we need to prioritize," said Bray. "But there's other things here in the city. Myself and the new commissioners, whoever those, will have to sit down and really decide how to allocate that money, and where it can be best used for Paducah citizens."
Abraham said he also feels the aquatic and recreation center project should end.
"It was a bad deal when we had an economy that was humming," said Abraham. Now, we're coming off of a — we're in the middle of a pandemic. We're guesstimating what our revenue is going to be with the city. So all of those numbers that the consultant used for the aquatic center, the pro forma, you throw those out. So now, you're dealing with a totally different economy. For me, like I said before, it's a bad deal for us. We can take that money and with the appropriate pieces there in the city, we can use that money for other projects, as long as those projects meet the criteria for the bond money."
Abraham said he would prioritize on infrastructure.
"Every time it rains crazy, we have flooding. We spent $1.5 million to get a comprehensive stormwater survey, and looked at where those areas are," said Abraham. "Other areas in town, infrastructure, staying with that theme. The south side needs a lot of work infrastructure-wise. And we started to do some of that. So that's a biggie."
Bray said he wants to work toward a "more open and transparent government." Bray said he will continue listening to the citizens.
Abraham said he looks forward to "getting out, seeing people," and "putting the work in."
Read Local 6's candidate profiles on Bray and Abraham. You can also view their answers to our questionnaire by clicking here.
In addition, there is a write-in candidate, Dujuan Thomas.